Had a great time interacting with live audience and talking about #technology #sustainability and #greensoftware at the Nasscom Annual Technology Conference #NATC.
Technology itself has a carbon footprint and we need to consider sustainability as a first class citizen while designing and delivering software applications.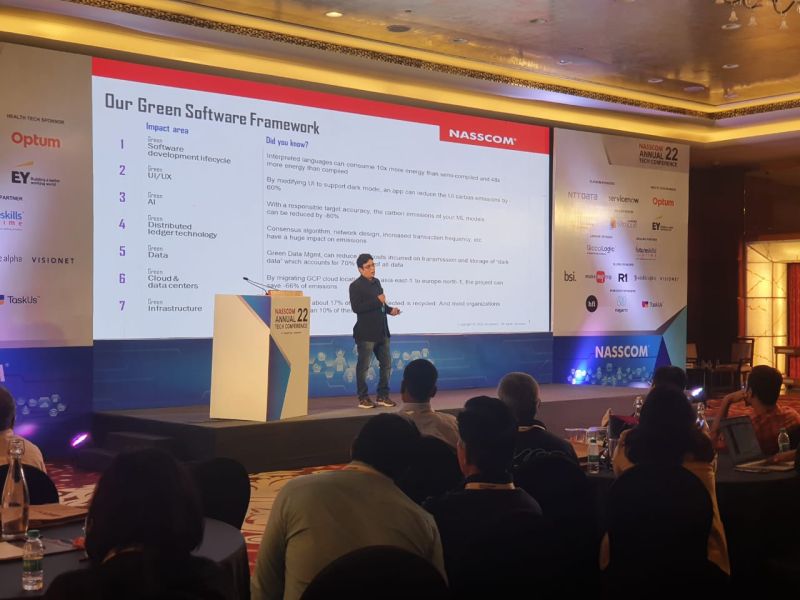 I also have seen if you quantify the carbon reduction opportunities, which can be easily visualised like – "your software/application at scale would be used by millions of users and carbon reduction savings from your entire software/hardware stack can be mapped to planting of 100 trees", can make the teams more responsible and have a greater connect towards the green software initiative.
As software professionals, we all have a role to play to embed energy efficiency and reduce carbon emissions to contribute our part towards a greener environment. Start your journey with small changes, small improvements can have a big impact at scale.