Blockchain enables trust and this is much needed post Covid-19 for businesses and countries to trust and leverage each other. No wonder, blockchain will create $ 3.1 billion in value in 2030, a significant amount of which will result from improvements in the efficiency of current operating models and business processes. This number will change multi-fold post by the time Covid-19 subsides. Adoption of Blockchain is increasing like never before. Many countries and companies, from large to small and from across sectors are exploring Blockchain beyond POC. It is going to be an interplay of technologies and no one technology will dominate. Blockchain with AI has multitude use cases and benefits that would just explode post Covid19.
The combinational power on AI and Blockchain would be a real game changer in future.
I will be talking about the intersection of #AI and #Blockchain at this upcoming conference.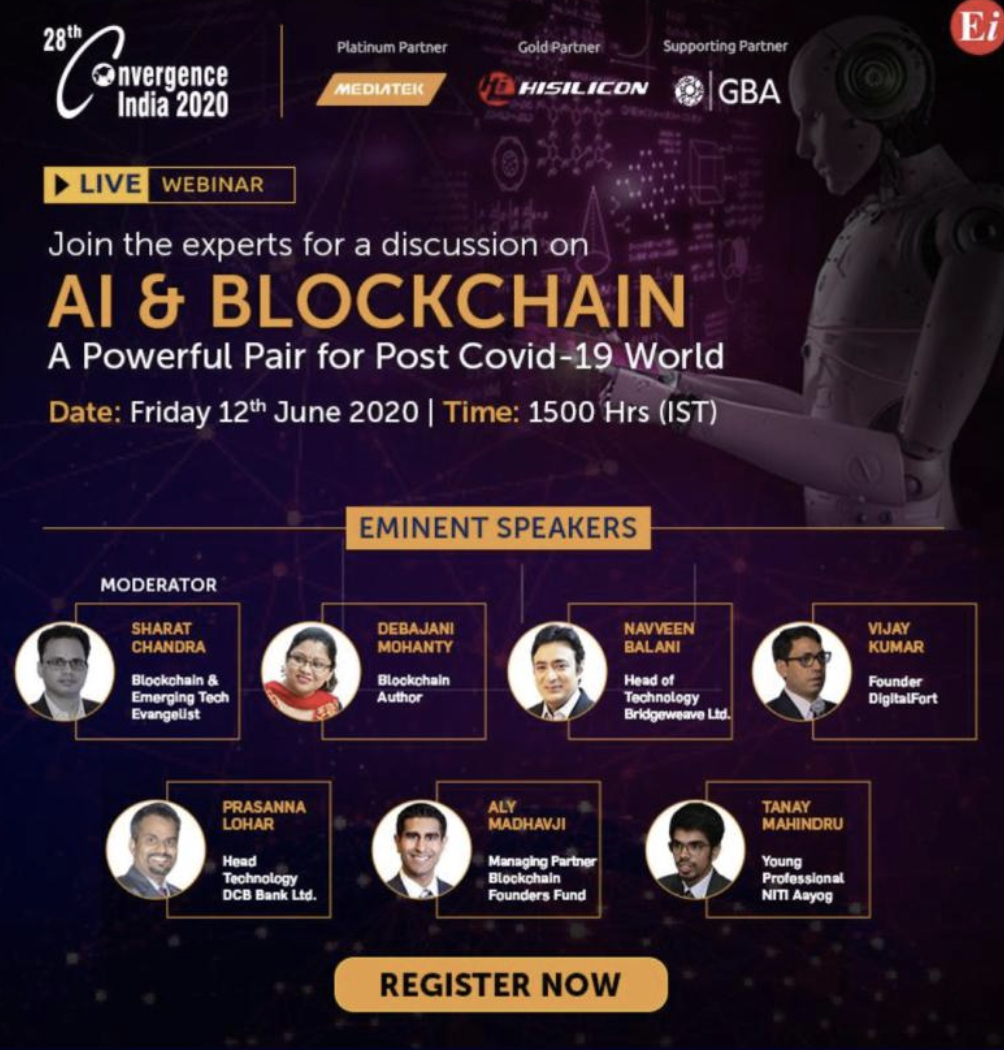 Register at – https://lnkd.in/eT_dKMU
For those who missed the webinar, here is the snippet of the video from the webinar – https://youtu.be/uaXT3ggdNL8